Never to Be Forgotten — New Elaine Massacre Memorial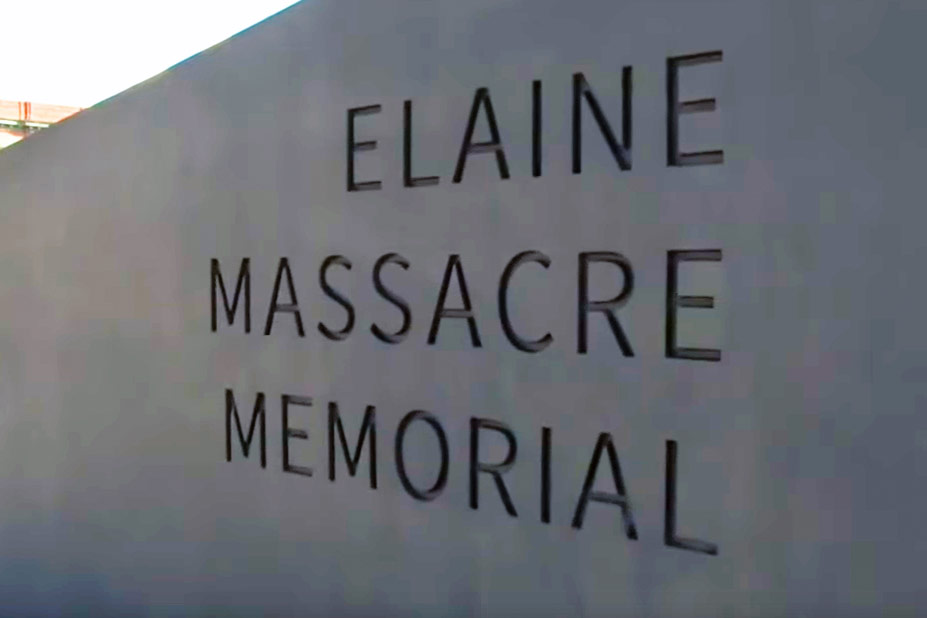 Elaine was one of the most vicious racially motivated bloodbaths in the history of the United States. Yesterday marked 100 years since that sad day.
According to some estimates, between 100 and 237 black tenant farmers at the Elaine plantation and five white men together with their families were slaughtered. It was retaliation because they dared to show loyalty to the union. The white mob attacks throughout the country that summer were so ferocious that the period was named the "Red Summer."
On Sunday, September 29, members of the community, along with their leaders, assembled in Helena-West Helena to reveal the Elaine Massacre Memorial. The focal point of this monument is a masterpiece made of black marble in the shape of an altar. This cenotaph is three feet long, six inches tall, and weighs 14,000 pounds.
This tomb is a work of a local constructor and designer, Amoz Eckerson. It was financed from private funds, and the memorial's committee will be responsible for funding its maintenance. 
Speaking earlier this month about his work, the author said that this piece was meant to resemble a church, especially a centerpiece — the altar. This cenotaph is indeed a worthy monument. 
There was some criticism about the building of the memorial. Some thought that it should be placed in Elaine which is nearly 25 miles south of Helena-West Helena. Those that opposed the idea of erecting this monument said that the funds could have been spent on other things that were far more imperative in this poverty-stricken state. Also, they think that this will just bring about unpalatable memories in a territory historically divided by racial lines.
The starter and leader of the committee as well as the town's native, David Solomon, argued that this memorial didn't decrease the dreadful poverty and that they couldn't do anything about that. But he added that people could do something by honoring the memory of this gruesome event and that he thought it was the only decent thing that could be done. 
At the same time, members of the Elaine Legacy Center, which were against it, organized their commemoration separately.
The chairwoman of the center, Rev. Mary Olson, a resident of Helena-West Helena, said that she was convinced that the monument should be placed in Elain, where the actual massacre occurred.
They planted a willow tree as a memento in April, but it was taken out last month; that is a hate crime by Olson. She finished by saying that the tree would be planted again.