When the Oil Fields Lead to the Art Gallery: The Path of Gerry Snyder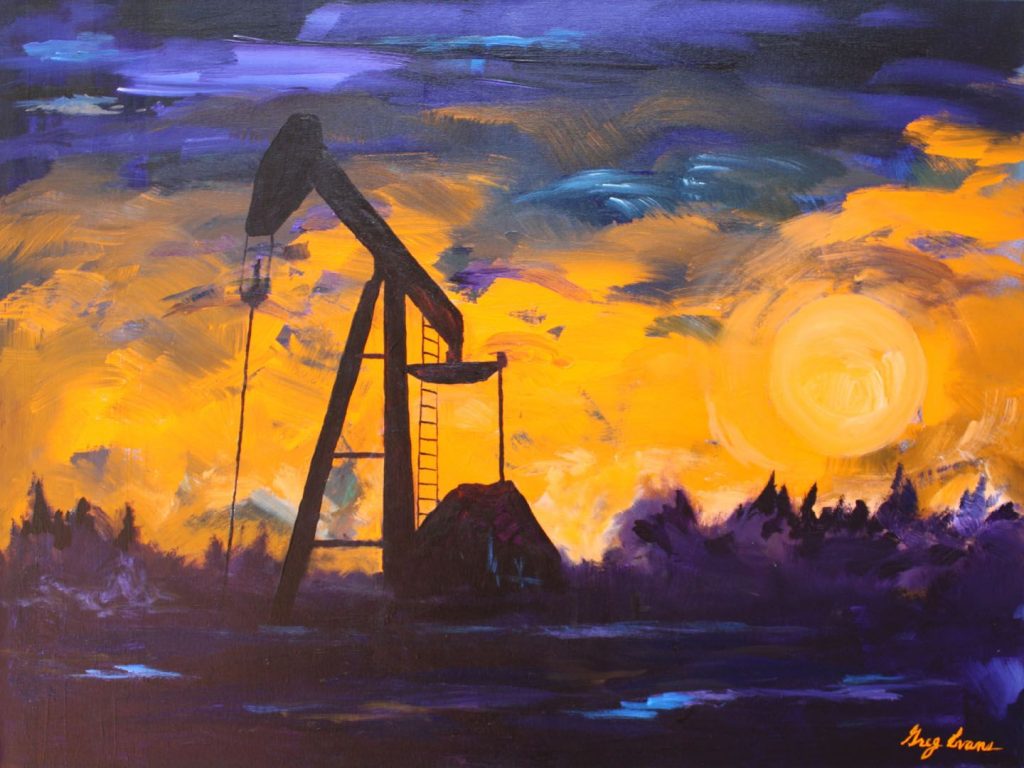 The University of Arkansas's School of Art in Fayetteville has significant financial support sponsoring its expansion thanks to the $120 million contribution from the Walton Family Charitable Support Foundation as well as the $40 million donation from the Windgate Foundation in the name of the growth of an art and design district. Gerry Snyder, who describes himself as a boy from a small town in Idaho, is responsible for monitoring the development. Snyder worked numerous seasonal jobs in order to have more time for paintings before coming to academia. He relocated to Fayetteville in July having been elected as the inaugural dean of the School of Art at Brooklyn's Pratt Institute. Snyder has three decades of experience working in higher education in art behind him. Despite spending merely several days in the state, he had experienced what he describes as "Arkansas hot" before this article was written.

He states that he thought he was familiar with heat since New York is famous for hot weather. However, he was surprised by the heat in Arkansas but claims that he loves it. Upon being asked about his favorite artists, he responds that he is not keen on assembling top 10 lists, describing himself as a generous viewer and claiming that he appreciates almost every form of art. However, he speaks of different artists, such as Louis Bourgeois and Shaun Leonardo, two artists from New York, with great enthusiasm. The cited artists created the monumental metal spider which welcomes visitors as they enter the Crystal Bridges Museum of American Art.
In spite of being tasked with colossal developments, Snyder plans on spending his first year observing and learning in order to familiarize himself with unique opportunities and needs in Northwest Arkansas.

Upon being asked about his plans for the first year in the context of an important task that awaits, Snyder states that he sees an immense potential, describing the gift itself as exceptional. He continues by elaborating on his view, stating that he sees it as a gift that is received once in a generation, explaining that its significance would be appreciated in a different setting, such as museums and medicine as well, but highlighting the fact that it has been granted to art. Snyder states that art represents a central place for societies, civilizations, and culture. He goes on to explain that the society has accomplished something when the arts are visible, after having expanded and reached a certain level.

According to Snyder, the gift implies rather specific goals, which is why he intends to spend the first year working on a strategic plan in order to ensure the goals are achieved. He claims that his long-year experience in academic circles has taught him to listen attentively, which is the reason he plans on spending the majority of his time during the first year familiarizing himself with the University, Fulbright College, the School of Art, and the local community. Snyder believes that will give him an insight into the way arts permeate all of the aspects on a national level. He states that Northwest Arkansas has already gained the status of a destination, with Crystal Bridges as a destination museum. Snyder says that Momentary will enhance the importance of the site, stating that it is merely two hours and forty minutes away from LaGuardia, pointing out that overcoming the distance represents a minor investment in time with the purpose of getting somewhere. He concludes by stating that his acquaintances from the art world are familiar with Northwest Arkansas thanks to the arts.

Snyder states his artistic journey began before he was four years old. He claims that he was able to draw with focus by the age of four, saying he enjoyed it. He engaged in painting when he was twelve, and by then, he had already known he was going to become an artist.

Snyder did not enroll in college when he was supposed to. Instead, he was more committed to learning on his own and was always between jobs. He used to work each seasonal job for about five or six months in order to be able to dedicate four or five months to painting. He was in the forest service as a part of a helicopter fire crew in central Idaho, worked on a fishing boat in Alaska, had a job in the oil fields in Wyoming, and so on. Regardless of the job, he was always responsible for something although he primarily concentrated on his artistic work.

Upon enrolling in graduate school, Snyder was hired to assist in the process of developing a rather large program from six sites to a central site. Such a skill set makes sense to him even though he attempted to escape it at one point. He eventually embraced it and now emphasizes the importance of knowing who you are.

Snyder does not think of what awaits him as challenges but as opportunities. He talks about the significance of developing the right strategic plan in order to make sure people, resourcing, location, and structuring in the context of the university are all taken into account. According to him, having all of the components aligned is what leads toward achieving the goal. Snyder illustrates his statement by comparing the project with a kitchen design, claiming that if a short person uses a kitchen designed for a tall person, the structure is not going to work without an extension, such as a ladder or a stool. In his opinion, a certain structure has to support the people and the institution as well as the goals involved for a particular program to make sense. He claims that the alignment of those aspects usually results in success.

Snyder goes on to talk about his first impression of Northwest Arkansas and describes Fayetteville as a lovely city with nice people. He tells the story of a road trip he once went on and claims that the country only became beautiful when he reached Arkansas.

He states that he has often moved around searching for communities, claiming that he is rather fond of urban areas. Since he is a kid from Idaho, as he himself says, cities have always appealed to him, but so have smaller places. As stated by him, he used to live in Santa Fe and spent 14 years there, and he thinks that Fayetteville resembles it quite a lot. Snyder says that he is looking forward to familiarizing himself with the arts community of the area. He has rented an apartment downtown and likes the fact that he will be able to walk, claiming that to be the one thing he genuinely likes about New York or any other place he has been in.

Snyder says he loved theater as a young man from Idaho and points out that it was difficult for him to enjoy his passion as professional theaters are scarce in the state. However, he continued reading playwrights and went to see every play he could. He then says that the ability to see TheatreSquared from his window makes him look forward to visiting it. Snyder mentions "The Iceman Cometh," stating that is his favorite play and says he saw it last year, with Nathan Lane in the lead role. From his point of view, the play that lasts three hours and 45 minutes was over within one minute. He concludes by saying that he is pretty excited about familiarizing himself with the local community.

Snyder talks about the importance of art in general and says that, in his opinion, everyone has a certain creative impulse. He explains his point of view by stating that not everyone draws or paints or plays an instrument but that creativity is crucial in every situation, even the most difficult ones. Snyder believes that every aspect of life requires creativity. According to him, art is an essential component of every culture and every civilization. He provides examples to support his statement by saying that people learn a significant part of history through material culture, art, and craft. According to him, people make things, permeate them with meaning, and then go on to create other things. Snyder states that the process continues through history.

He says that the main reason for his love for art is the fact that it offers the most freedom, unlike math and spelling, which require precision. According to him, you can implement creativity in such areas of knowledge as well, but he states that they have their limits. Snyder remembers the way he viewed art at his young age and says that its rules seemed less strict and quite broader. As stated by him, the place where making things up is possible appealed to him. He concludes by saying that art has always made sense to him because it allows you to apply allegory, politics, or anything else to things and make it work with materials as well.